When I posted  on Instagram that I was packing my "must-have" items for Ireland, one of my friends commented: "You could have skipped the sunglasses, it is Ireland!" And normally that comment makes perfect sense, but we were positively surprised by the beautiful weather we enjoyed in Dublin and the entire country really.
Short and sweet
Cute accent, bright green vegetation, they love their beer
Capital: Dublin (nice small city, most sights can be seen in 2 days)
Top must see: Trinity college library, walking tour in Dublin, Outside: Cliffs of Moher, Giant's causeway, Kylamore Abbey
Eating out: Mostly pub food and excellent Guinness!
When to visit: ideally spring/summer time (April – October)
To get by: English language (or Gaelic!), Euros (but GBP in Northern Ireland)
Did you know? Ireland has more sheep than humans 🙂
Start your Ireland trip with Dublin
Walk the city, check out the amazing Trinity College Library, have a drink at the Temple Bar and Guinness Storehouse.
The best way to learn about the city, its history and interesting facts is to book a walking guided tour. Some tourists go for the double-decker bus, but the city is relatively small, hence I felt that a walking tour was the best choice and our guide was so knowledgeable and funny.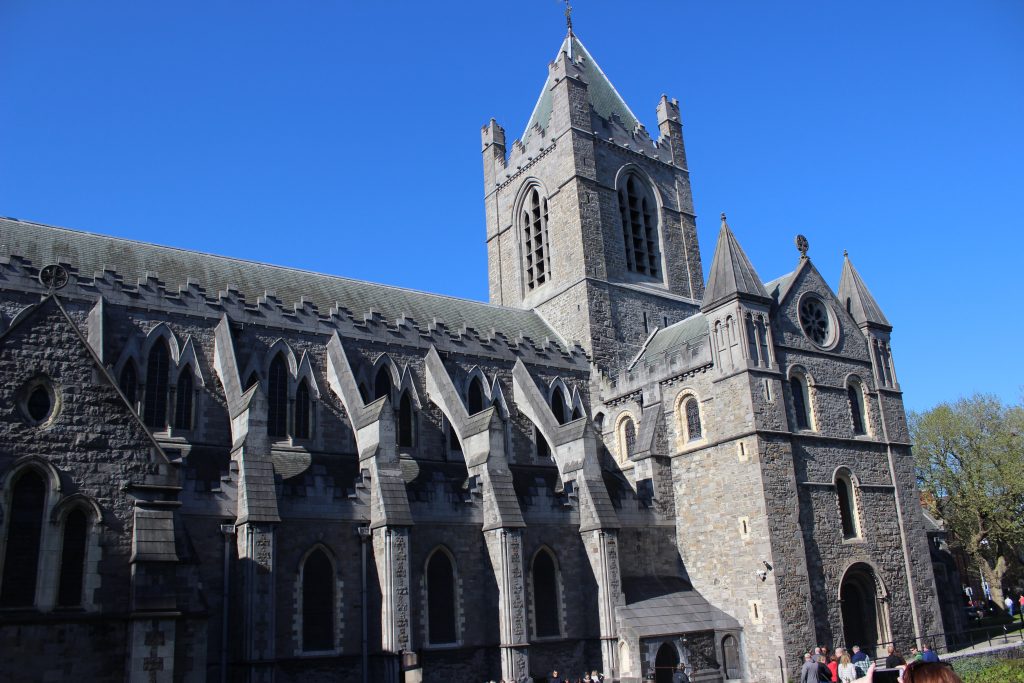 Trinity College Library
One can see why it was voted the World's most beautiful library!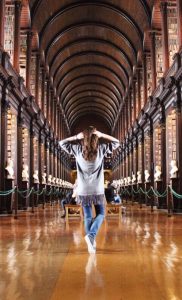 The main Chambre of the Old Library, the Long Room, featured here, is 65-metre-long and holds 200,000 old books, among which the famous "Book of Kells" and one of the last remaining copies of the 1916 Proclamation of the Irish Republic. For the Star War Fans, Jedi's archive long room in Episode 2 is a sci-fi replica of this exact library.
The Long Room displays 14 marble busts, many of which are of great philosophers, writers, and men who supported the college, including my favourite Socrates.
Kilmainham Jail (Gaol)
Since the jail was very well rated and highly recommended by many Irish, we were keen to visit it. We were quite naive though and simply walked in, without having checked for tickets in advance… Everything was fully booked that day and we were leaving the following, so unfortunately we missed it this time around. However, you should certainly check it out, especially if you are interested in history! We used the opportunity instead to wander about the lovely Gardens of the Irish Museum of Modern Art just opposite the jail.
Outside Dublin
The best way to see more of Ireland is to rent a car or book a bus tour (if you don't feel comfortable to drive on the wrong side of the road – my European side speaking here). Some popular day trips include the Cliffs of Moher, Kylemore Abey, Giant's Causeway, Dark Hedges, Belfast and more. Check them out here!